Amanda Costales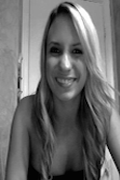 Training
M.A., Early Education, Florida International University, Miami, FL
B.A., Psychology, University of Miami, Miami, FL
Biography
Amanda began working with Dr. Pruden in the Fall of 2012. Amanda graduated with a bachelor's degree in Psychology from University of Miami, and a master's degree in Early Education from FIU in 2013. As a graduate student in PLSD, Amanda helped with design and implementation of the TEAM-UP for Kids study. She collected data in preschool classrooms on teacher numeracy and spatial talk and assessed preschool children's numeracy and spatial skills. After her graduation from FIU, Amanda served as paid post-graduate research assistant for Dr. Pruden.
Amanda is now the assessment coordinator for Dr. Lorraine Bahrick's Infant Development Laboratory at Florida International University.
Selected Publications
Costales, A., Abad, C., Odean, R., & Pruden, S.M. (in press). Spatial activities and manipulatives for early childhood classrooms. In G. Scarlett (Ed.), Classroom Management: An A-to-Z Guide. Thousand Oaks, CA: Sage Publication.
Selected Presentations
Costales, A., Abad, C., Odean, R., & Pruden, S.M. (2013, April). Examining the impact of early educator language on pre-k children's spatial thinking using the LENA software. Poster presented at 2013 LENA International Conference, Denver, CO.